If you have a chance to visit Glacier National Park you won't want to miss a stop at Logan Pass. Yellow glacier lilies push through the snow as temperatures warm and these are quickly replaced by fields of wildflowers.
The Hidden Lake trail is one of our family's favorite hikes in the park. Beautiful scenery, gorgeous wildflowers, the chance to hike on snow in the middle of the summer and abundant wildlife are all great reasons to visit Logan Pass.
Below, please find a terrific shot of a bighorn sheep at Logan Pass that Mike took this summer.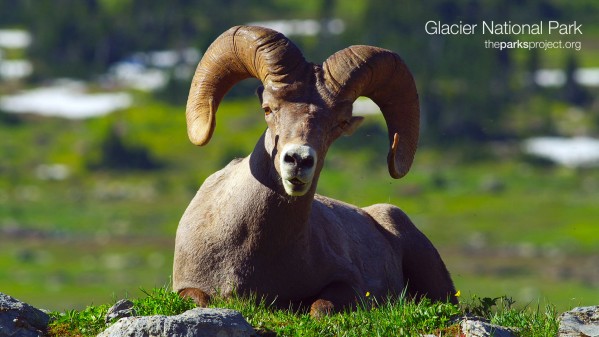 Download all resolutions on the Glacier Wallpaper page.