I spotted this Sandhill Crane a couple weeks back just outside of East Glacier on my drive back from filming in the Two Medicine area. Usually at this spot along the road I look to the west across a pond and up at the magnificent mountains that come in to view, but fortunately on this particular occasion I looked to the east and lo and behold there he (or she) was!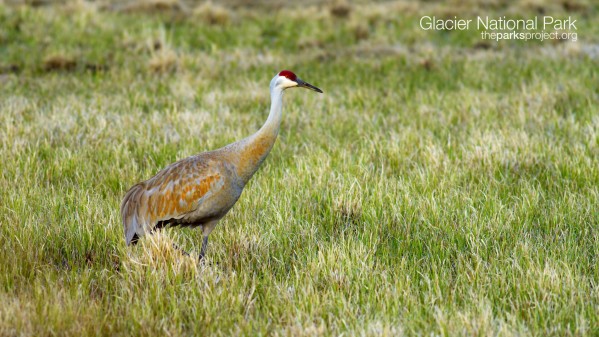 Tech notes: Shot at dusk with a RED ONE 4K Digital Cinema Camera and a Canon EF 400mm f/5.6L lens. Frame rate: 30fps, Shutter speed: 1/60, Aperture: f/5.6
Download all resolutions on the Glacier Wallpaper page.