Here in Glacier things are changing on a daily basis as more and more signs of spring appear. It is absolutely amazing and I'm thrilled to be able to see and share it with all of you.
The trees and shrubs are budding, the grass is greening up and there are signs of spring everywhere!
A couple of days ago I saw the first flowers of the season (the first I've seen that is). The pasque flowers were nestled among some rocks amongst some other greening vegetation. Their bright purple color in contrast to the color of the rocks and soil seemed to announce that… Spring has most definitely arrived in Glacier National Park!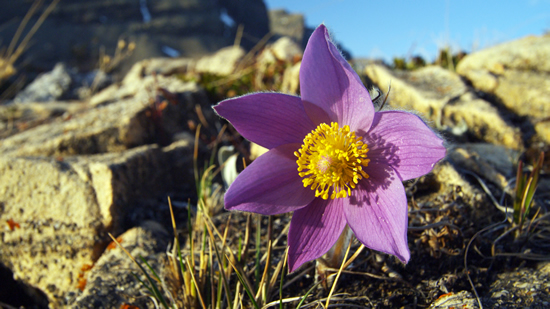 Ps- If we have any "Pasque Flower Fans" out there who would like to have this image in wallpaper size just let Matt know and he'll put one out there. 🙂